Dawes Upholstery: Complete Repair and Reupholstery Service in Surrey, Middlesex and London
Dawes Upholstery is one of UK's most established repair and Reupholstery service providers in Surrey, Middlesex and London. We have built up in our 25 years of trading as a truly respectable and trusted upholsterers and craftsmen.
We offer a complete repair and reupholstery service to all domestic and commercial clients - bringing back to life furniture that you love. We can restore your furniture to the original level - if not better.
As trends and fashions change over the years you can choose a new fabric to bring your old furniture up-to-date and look brand new. We are happy to advise and recommend the best fabrics on the market.
New!! Dawes Upholstery now have an exciting new range of chairs for sale at great prices.
All these chairs have been restored and re-upholstered by our team of skilled upholsterers. So what you are getting is an original up-cycled chair. These chairs have been sourced personally by Wayne Dawes, so you know they are all going to be of a very high standard. Wayne has over 30 years experience in upholstery and is the business owner. Please pop in
and see us at our Chertsey showroom - you will not be disappointed.

Why choose 'Dawes Upholstery' to bring your old furniture to life?
Our reupholstery service is usually much cheaper than buying new furniture.
We offer a prompt professional service and our prices are extremely competitive.
Your reupholstered furniture is carefully delivered to your home once complete.
We can make it easy for you and supply fabric samples at your request or you are also welcome to supply your own. We can offer professional advice.
We have hundreds of happy customers who recommend our services. (Click here to read our testimonials)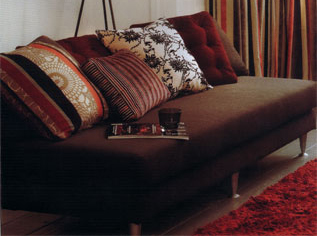 Please click here to view our Gallery of work.
Our portfolio boasts the following:
Household furniture
Sofas
Chairs
Chaise long
Dining chairs
All types of cushion inners made to any shape or size.
Foam, feather, hollowfiber
Loose covers made to measure
Cushion covers of all shapes and sizes
Bespoke bed headboards large and small
Foam cubes made to order
Furniture frame repairs
Boat interiors
Boat exterior cushions
Antique and modern upholstery
Deep button upholstery undertaken
Window seating, cushions, padding
Follow us on Twitter
@wayned1970
© 2021 Copyright Dawes Upholstery